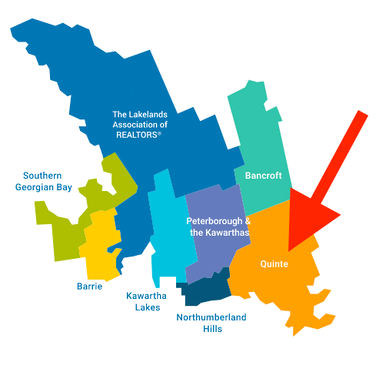 Get Local Advice

Buying a home needs a local expert, especially in a rural community like Prince Edward County / Quinte region. Rural properties come with additional factors such as wells, septic tanks, surveys etc. So its best to have someone who knows what to look for, and how to guide you through this process.

Be Prepared

Here are a few tips I like to pass on when getting organized and ready for a home purchase. This will really help you in avoiding potential roadblocks.
1. Connect with a reputable Mortgage Broker. Firstly, you need to be clear with how much you can spend on a home. Connect with your trusted broker, or reach out to me and lets introduce you with local professionals. It's important to establish this from the beginning to keep you focused and aligned with your financial reality.
2. Lets Chat! It's important to start this process with an in depth chat to communicate your plan and set goals for this purchase. Are you after 30 acres of rolling hills? Is a 3 Bedroom farmhouse your dream? Or perhaps a downtown new build with all the extras is in your cards. Spending time to learn more in the beginning will help us get a better start on things, and I'm all over learning how to help you best.
3. FOCUS. Finding a home can take you in many directions, so make sure to keep that focus. Narrow your search criteria to what matters most, and this will help you from causing unneeded stress. To help with this process, we can always tour the home virtually first. But keep your focus, and you will do great!
4. Line up your team of professionals. Mortgage Brokers, Local Lawyers and a team of local inspectors are really going to help you through the stages of the process. Make sure to ask me for referrals, and I'll make sure you have a trusted team with you throughout the journey.

5. Stay Connected. House hunting can change really quickly, and with so many variables you need to be able to communicate this with your agent, broker, lawyer quickly and easily. Establish best methods of communication early, and you will stay on top of whatever the market throws at you.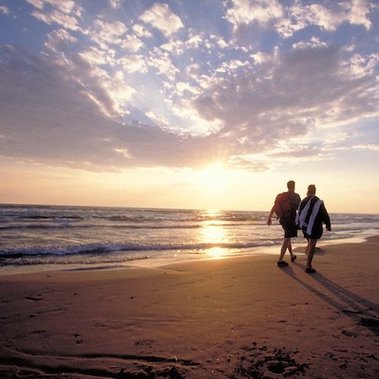 Focus On What You Really Want

Prince Edward and Hastings County can be a dreamy place to look for your next home, but the options and features from one property to the next can be drastically different.

The first thing you will want to do is focus in on location and proximity. Did you know the County is over 70 KM across? And Belleville to Wellington is 30 minutes? No? Then this is where you will need to start. How far do you need amenities to be for your comfort level? What do you need access too?

Coffee shops, grocery stores and shopping are all in the downtowns, and biking trails and provincial parks and wineries are scattered throughout the county so its important to know where you want to be.
Secondly, size matters to some. Homes in the area can range from 700 sq foot cottages to 6000 square foot homes with private en suites, so how much room do you and your loved ones need? This is going to help you figure out budget quickly, as the bigger the home, usually the bigger the budget you will need.

All The Comforts Of Home

So you want to move to the country, but not sure what to be looking for in terms of services? The country can be full of new adventures for home owners. Items like a well and septic can seem daunting, but they are really pretty straight forward. It's important to inspect and test the equipment before purchase to make sure its in working order. Here is a list of items you will want to check:

1. Is there Electricity? Or is it off grid.

2. Is there Water? Or is there a Well?
- If your water is not handled by municipally supplied services, most likely you are running on a well. A few high level items to check when buying a home on a well.

- Get a Potability test. Check the water for ecoli and chloriform (sample sent to local health unit for testing)
- Check the Flow rate /quantity ( certificate number can be located on most well caps for a check, or hire a well inspector)
3. Is there a septic system?
- Find where the bed and caps are, most will need to be uncovered to access.

- Septic systems are pretty easy to maintain, just don't flush anything down the pipes that can clog or erode your tank. As well its recommended to pump every 3-5 years, so just be aware of how much you use the facilities.

4. Is there garbage collection?
5. Is the property on a municipal road or a private road?
- If the property that you want to purchase is on a municipal road expect garbage collection, snow removal and road work. However if the property is on a private road you might want to ask about snowplow fees, maintenance fees and who maintains the road.

6. Does the property have internet?
- As more companies shifts to remote and online work, a strong internet connection has never been so important. In the country this can be challenging to find good wifi, so make sure to ask about providers and signals. Sometimes you can transfer the account to the new owner, to make the transition easier.
7. Are there restrictions or zoning limitations?
- Rural Properties are very different from planned communities on square lots. There are many things that cam come up, and what you will have to decide is what is a deal killer and what is ok. Things like easements, right of ways, encroachments and different zoning types will happen, and it up to us to do our due diligence to find out.

I cant wait to work with you on finding that special home, so get your list of questions ready!